Roger Davis is a professional wedding pianist based in Derbyshire, UK with a passion for creating beautiful and memorable performances. With a lifetime of experience in performing, Roger has become one of the most sought-after wedding pianists in the region.
His passion for music began at a young age when he first began taking piano lessons. Throughout his studies, he developed a deep appreciation for classical and contemporary music, and honed his skills as a musician.
Today, Roger Davis is highly sought after for his skill in playing both classic and modern songs for wedding ceremonies and receptions. His repertoire includes pieces from a variety of musical genres, from classical to pop and rock.
His performances provide an elegant and memorable touch to any wedding. His passion and enthusiasm for providing beautiful instrumental arrangements of classic and contemporary tracks, as well as his extensive experience as a professional pianist, makes him a great choice for any special event.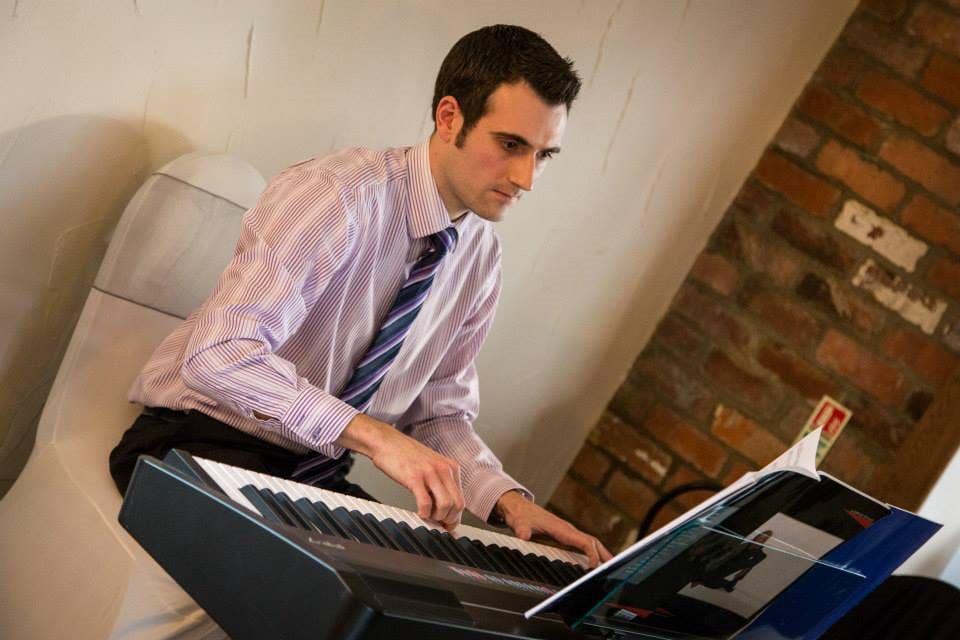 For those special moments on your wedding day that you'll never forget, I'll provide a repertoire of fantastic piano music to help make your day even more memorable. With my commitment to excellent communication and absolute reliability, you can rest easy knowing that you have chosen the perfect person to provide the perfect musical experience for your special day.
Create a magical atmosphere for your special day with a professional pianist who has a proven track record of providing couples with an unforgettable musical experience and an extensive repertoire of captivating piano music.